About Us
AIMS@JCU is a strategic partnership between two global leaders in tropical marine science - James Cook University (JCU) and the Australian Institute of Marine Science (AIMS). It integrates their strengths, synergies, infrastructure & expertise for a nett increase in world class tropical marine research capacity.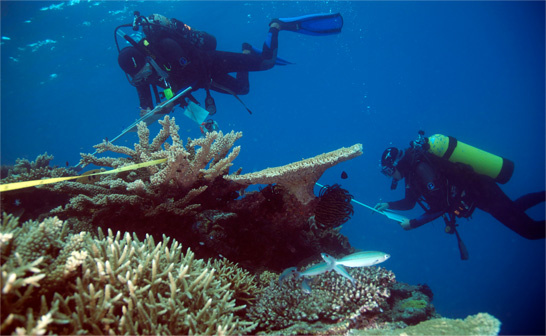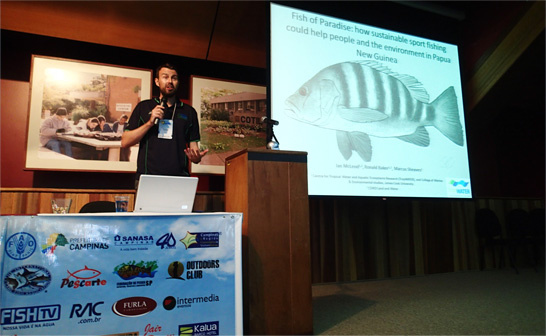 While AIMS and JCU have a long history of collaboration, this formal arrangement, further develops Townsville as a centre of excellence for research, education and teaching in marine science. The strategic alliance partnership brings together a critical mass of tropical marine scientists with improved access to infrastructure at both institutions leading to new insights and research capability.
While AIMS@JCU was initially established in 2004 with a special allocation of Australian government funding, since 2011 it has continued with core funding allocation from the two partners.
AIMS@JCU continues to maximise the efficiencies and value of tropical marine science investment and is poised to grow and prosper into the future with an enduring legacy of world class tropical marine science leaders.
Post-graduate research projects supervised by staff at both AIMS and JCU have proven to be an effective vehicle for collaboration. The join projects address national and international research priorities and advance the global effort to understand and sustainably manage marine resources. The students are mentored and provided with the skills, knowledge and experience to ensure the next generation of marine science leaders are well placed to meet the challenges of the future.
For 17 years, AIMS@JCU has unearthed and nurtured a wealth of young marine science talent with a high global profile and impact. The professional network continues to grow through the uptake of AIMS@JCU graduates into employment by many eminent national and international organisations.