About Us
AIMS@JCU is a strategic partnership between two global leaders in tropical marine science - James Cook University (JCU) and the Australian Institute of Marine Science (AIMS). It integrates their strengths, synergies, infrastructure & expertise for a nett increase in world class tropical marine research capacity.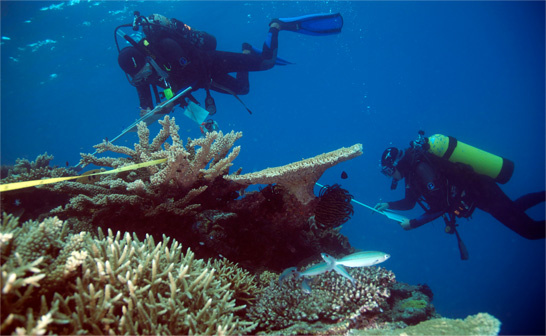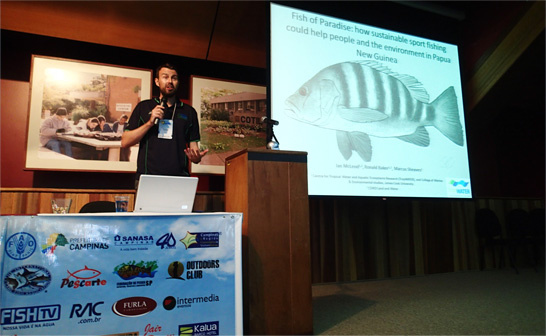 The major vehicle for collaboration is post-graduate research projects jointly supervised by staff at both organisations. This addresses national and intern- ational research priorities, advances the global effort to understand and sustai- nably manage marine resources, and trains the next generation of marine science leaders.
Since its creation in 2004, AIMS@JCU has attracted over $3.9M (additional to partners' co-investment);
Enhanced collaboration with a state-of-the-art optic fibre link that e-connects over 200 local marine science practitioners to each other and their global peers;
Trained many young (post graduate) scientists;
Constructed purpose-built facilitates;
and produced cutting-edge publications and presentations that have informed government policy and improved the way we manage and use our marine resources.
AIMS@JCU has unearthed a wealth of young marine science talent with a high global profile and impact and through uptake of AIMS@JCU graduates into employment by many eminent national and international organisations.
AIMS@JCU maximises the efficiencies and value of tropical marine science investment and is poised to grow and prosper into the future with an enduring legacy of world class tropical marine science leaders.